13 Pervomayskaya St., Ukhta, Republic of Komi, Russian Federation
Ukhta State Technical University (USTU) is one of the largest technical institutions of higher education in the north of Russia. Our university successfully implements international projects and programs, cooperates with universities and organizations in more than 40 countries of the world, with all large oil and gas enterprises of the Komi Republic and Russia, mining, forestry and construction enterprises. Today more than ten thousand students study at USTU. About five hundred of them are foreign citizens, most of whom are citizens of Kazakhstan.
The university conducts a multi-level system of training bachelors, specialists, masters, doctoral students and other levels of education in 7 directions and more than 30 specialties in full-time, correspondence and distance education.
Students can apply for the study at Ukhta State Technical University online at: https://en.ugtu.net/apply-now. But before they should learn more about the Enrolment Procedure rules:
Filling in the online Application Form & uploading the documents
Fill in all the required fields in the online application form and upload educational documents there such as:
the first Passport page with your picture and name on it;
the Certificates of completed full secondary or higher education.
The online application will be processed within 48 hours, on receipt of all required information fields and documents. The documents must be uploaded by filling in the online application form.
Having the online interview
If you provide us with a full set of the required documents and your marks are good enough for the enrolment, you will be invited for an online interview via Skype. To make it effective you should possess a high speed internet, Skype installed, a microphone and a camera. After passing it successfully, you will get the Letter of Admission from the university.
Paying 50 % of tuition fees
After getting the Letter of Admission the first thing you do is to learn it properly paying your attention to every section. If you agree with every section of the Letter, you can make the 50 % payment of the tuition fees online at: https://pay.ugtu.net/en. The date of payment is the date of receipt of funds to the University bank account.
Making the invitation letter
As soon as the payments is made and the money is received, we will apply for your invitation letter, which is prepared by Federal Migration Service office.To prepare the invitation letter for you usually takes 30-35 days. Since May, 2015 international students are provided with electronic invitation letters, which are sent by e-mail. It is fast, convenient and free of charge.
Getting a visa
After you get your invitation letter, you need to turn to the nearest Embassy or Consulate of the Russian Federation in your country for applying for a Russian student visa. You have to bring your international passport and the printed invitation letter with you. The first visa will be available for 90 days only!
You have to come to the town of Ukhta (Komi Republic) in the period appointed by International Department. In the case of late arrival the extension of your visa will be impossible (visa extension must be made not less than 35 day before its expiry date). This involves that you have to leave the territory of the Russian Federation after your visa is expired.
Leaving for Russia
Before you leave your country, don't forget to take the following documents with you:
your passport and a Russian student visa;
the Certificates of completed full secondary or higher education;
notarized Russian translation of documents (passport and the Certificates of completed full secondary or higher education);
the medical certificate of overall health condition including HIV + AIDS certificates;
and inform a coordinator of International Department about the rout of your trip to Russia and an exact date of arrival according to your ticket information.
Note: All the required documents have to be translated into Russian. For some countries it's important to get the "Apostille" or council legalization for Certificates of completed full secondary or higher education before starting your study in Russia. You can specify these points at the Russian Embassy in your country.
For some countries it is important to get recognition for the Certificate of completed full secondary education. This procedure is made after arriving to Russia.
Arriving at Ukhta
According to the date of your arrival the coordinator of International Department will meet you at the airport (or railway station) of Ukhta and bring you to the student hostel.
At the moment the property complex of the University has 14 dormitories, 13 dormitories of the University complex are designed for students. There are approximately over 2000 vacant places for every academic year.
Speaking of international students, they live in the dormitory № 1- 72, Internationalnaya St. offering accommodation to both Russian and international students.
The dormitory is a 5-storey building. Each floor houses around 24 people in total, spread across 8 units. The units (26 square meter) are made up of a hallway, a bathroom, a dining room and one bedroom. The units are designed to accommodate 3 people.
The rooms are equipped with beds, desks, chairs and wall shelves for each student. Wardrobes and shoe racks located in the hallway are shared by the students living in the unit as well as a refrigerator. Every room has got a good access to Wi-Fi. Blankets, pillows and bed sheets are also provided to students. The linen is changed once every 10 days.
The accommodation cost is 1000 rubles per month.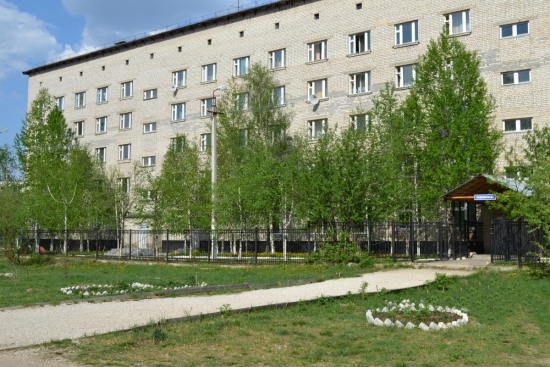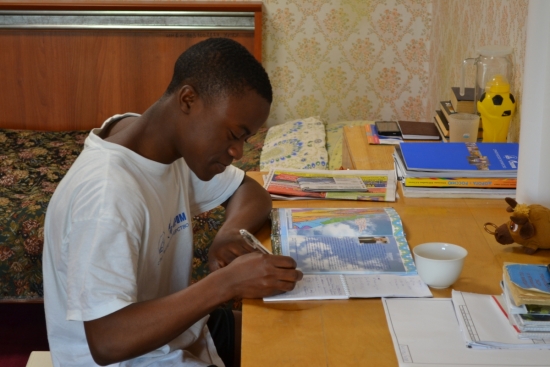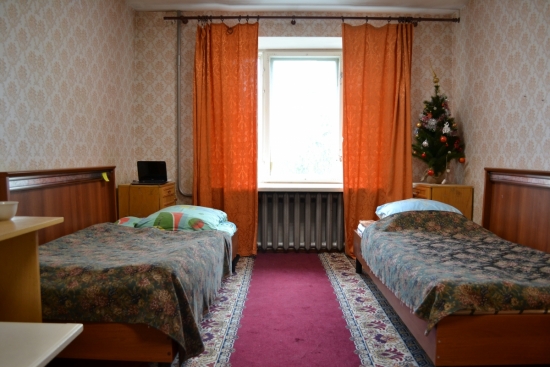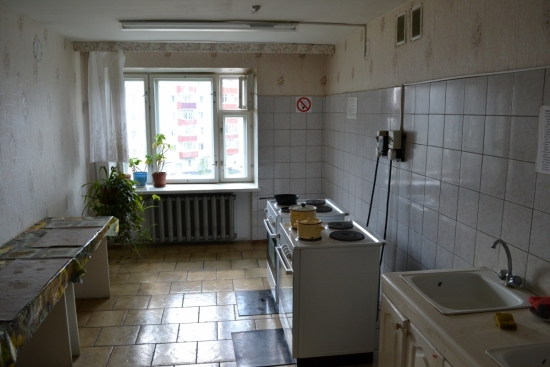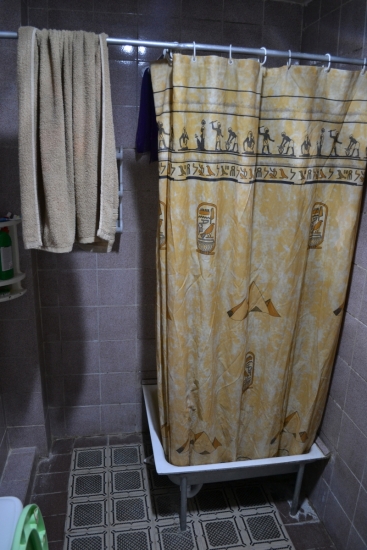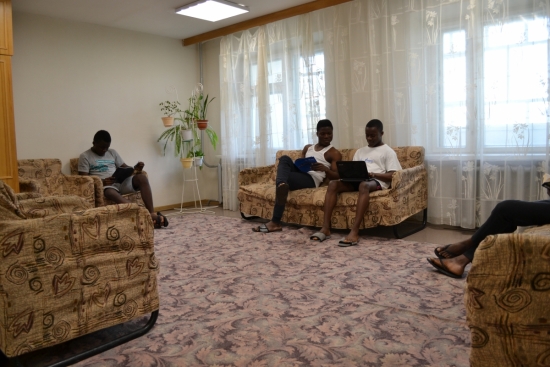 USTU students participate in various directions of the USTU extracurricular activity:
Club "Informazionnye pyaterki" brings together students who are interested in politics and public life.
On the basis of the USTU, with the assistance of the University Administration a voluntary non-governmental organization the "Committee of victory" has been created. The main purpose of this project is to improve the living, material and spiritual support of veterans.
The Russian Association of students of public relations (RASSO) has been created to promote the training of students in the field of public relations.
The Student Council of the Faculty of education functions to solve social and other problems affecting students including residence issues. 
Trade Union Committee of the USTU is one of the largest youth organizations in our town. The priorities are social assistance and protection of students' rights. The activities of the Trade Union are composed of a number of physical, legal and social guarantees, and represent a wide range of opportunities for cultural events.
Ministry of Emergency Situations of Russia decided to set up the Russian voluntary student Rescue Corps to be composed of the regional associations of students- rescuers.
Student construction brigades (SBG, OSS) - teams of young male and female volunteers working on implementing of social projects while studying full-time.
And if you're a creative person, then you can try yourself in a variety of clubs:
Folk dance ensemble "Nargiz" (oriental dances, dances of the peoples of the world, etc.);
Contemporary Dance Club "United Bit";
Ballroom Dance Ensemble "Duet";
Theatre-Studio "Freski";
Student Workshop Club;
Vocal-pop Studio;
Club of author's song;
KVN Club (Club of cheerful and quick-witted).
All of these groups have participated in various international and Russian competitions. In summer the University recreational center "Krokhal" hosts a bard-song festival. At the graduation day, the grads dressed in special mantles gather for the solemn parade down the streets of the town.
The University is actively involved into the promotion of a healthy lifestyle among students and employees.
The University employs the highest category coaches in various sports: basketball, volleyball, skiing, polyathlon, table tennis, boxing, chess, judo, Greco-Roman wrestling, orienteering, mini-soccer, ice hockey, track and field, in the village of Shudayag there is a horse barn for ride-lovers.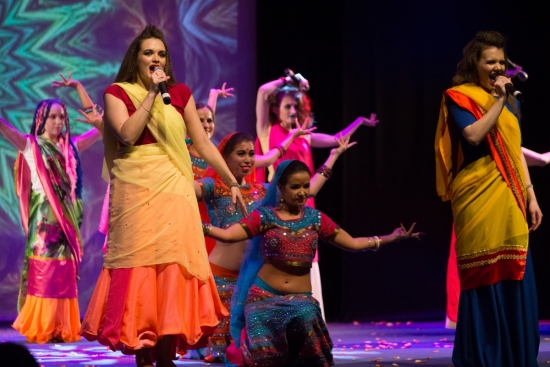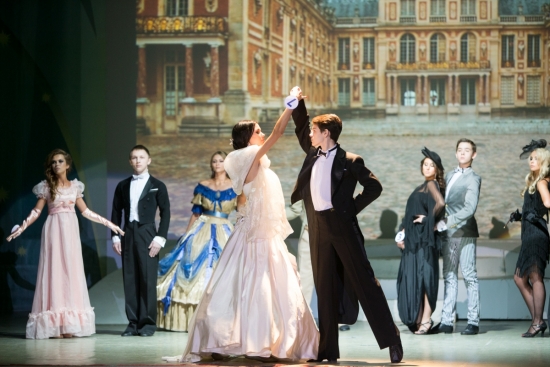 To learn Russian Ukhta is a good choice.
Caliskan Berk, Turkey.
Graduated in: -
I am a preparatory course student at USTU. I had been to some countries and decided to study abroad. This situation improves my skills and increases my confident.
To learn Russian Ukhta is a good choice. As far as I know in the Southern part of Russia there are many Turkish students. If talking about the price range for education services, it is cheaper in Russia than in other countries. Russia wasn't my only one option. Also I thought of going to Poland or Germany. I got to know about USTU from Internet. This university was faster at papework than others.  I can emphasise that the Russian language education is quite good. I have some friends, who study in different cities of Russia, and they are not fully satisfied. For now, I can say there is no problem.
I do not have a specific plan. Like other people do, I will be looking for a job after pursuing Master's degree and graduation.
In Russia I saw snow for the first time in my life.
Chirinda Mufaro Madanha, Zimbabwe .
Graduated in: -
My first impression of Russia was a cold weather and that no one speaks English. Travelling by plane from Moscow to the Komi Republic, I was only one black skinned person on board. At first I didn't feel quite comfortable, but people around me didn't let me feel different. They were so friendly and everyone tried to help me. Even if they couldn't express everything they wanted to with words in English, their hand language was enough for me to understand.
My first travel to Russia was courageous for me: a new country, new people, new culture, difficulties in communication. The only words I have learned before my trip were "Хорошо" and "Спасибо".
In Russia I saw snow for the first time in my life. Now my dream is to make a snowman. I believe this dream and lots of others will come true very soon!
I should add that people here are extremely friendly and secretly curious.
Lakhani Owaise, India.
Graduated in: -
After landing at the Moscow airport and looking at the Russian landscape with my own eyes, the ground covered with much snow seemed cloudy blanket with small islands of land to me. I saw the snow before, but so much – it was my first experience!
Many people say that it is very cold in Russia. Yes, it is true, but, for example, the temperature -10 degrees is quite comfortable for me. Maybe it is because I have Russian roots – my ancestors were born in Bokhara (Uzbekistan). In addition, I can't say that I have a hard time learning the Russian language. The reason for that is my native language – Urdu, which is as difficult as Russian is.
To tell the truth, the study in Russia wasn't my only one option. I was also thinking of going to Germany and Japan. Everywhere the conditions were almost similar. Luckily, the final decision came quickly. Your University responded my enquiry faster than other did. That's why I'm in Ukhta now. I should add that people here are extremely friendly and secretly curious. I can read much interest in their eyes when they see me, but only some of them dare to come up to me and start the conversation.
I really like the town I live in and study!
Kanat Naurzbaev, Kazakhstan.
Graduated in: -
At school I was fond of music and science. Not to say that I was an excellent student, because I had a large number of unsatisfactory marks. I have never asked myself, where to go for my further study and what I want to become? At that time I didn't think about study at another city or even another country at all. Well, my only one dream was to join a music band.
But at the end of the school year  I heard two friends of mine wanted to go to the northern Russian town called Ukhta. Later I learned something about the Ukhta University and about that fact that the town of Ukhta is the birthplace of the first Russian oil, etc. I set my sights on study in Russia too. My parents didn't mind me to go to Ukhta, otherwise, they even supported my decision, and I appreciate it a lot. Right now I live in the student hostel and have everything necessary for my living. I really like the town I live in and study!
I quickly got acquainted with my fellow students and lecturers, and realized that all of them are friendly to me and ready to support.
Strahinja Divnic, Serbia.
Graduated in: -
I am a second year student of Oil and Gas Engineering (Master degree), I study development and operation of oil and gas fields. I got a chance to study at Ukhta University thanks to the grant received from Gazprom. At first I had to get used to new schedule at the university, because the academic year in Serbia begins since October. I quickly got acquainted with my fellow students and lecturers, and realized that all of them are friendly to me and ready to support. After graduation from the university I plan to return to Serbia and start my career there.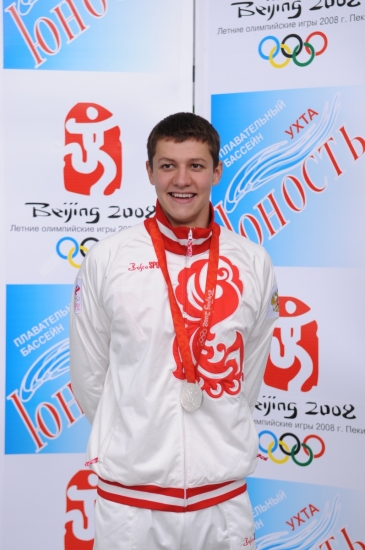 Name: Sukhorukov Alexander Nikolaevich
Occupation: the member of Russian National Team in swimming, Merited Master of Sports of Russia, double world champion and world record-holder, multiple medalist of European and Russian Championships, multiple record-holder of Europa and Russian. Nowdays he is preparing for Summer Olympic Games in Brazil.
Year of graduation: 2013
Specialty: Economics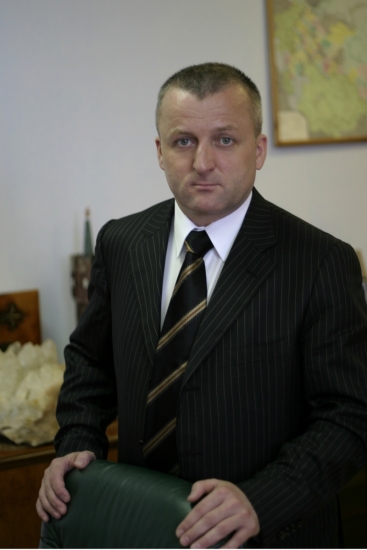 Name: Nesterenko Sergey Mikhailovich
Occupation: CEO "RN – North Oil"
Year of graduation: 1993
Specialty: Economics and Management in Fuel & Energy Complex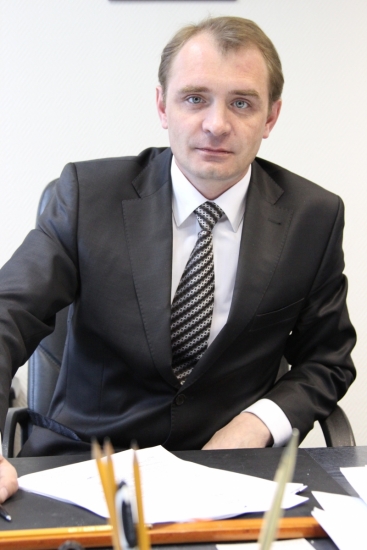 Name: Degtyov Yuri Leonidovich
Occupation: Director of the branch of Sosnogorsk gas refining plant "Gazprom pererabotka"
Year of graduation: 1992
Specialty: Oil & Gas Machines and Equipment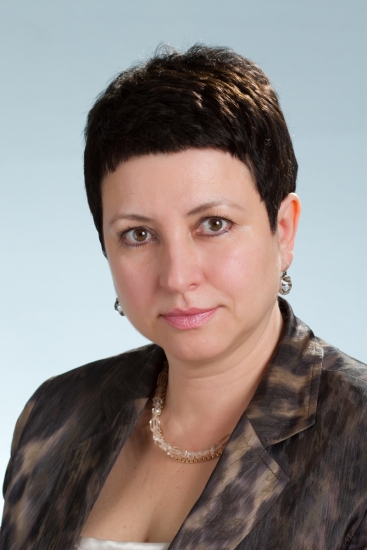 Name: Vitovich Elena Alexandrovna
Occupation: Head of the Ukhta branch bank "Petrocommerts"
Year of graduation: 1989
Specialty: Civil Building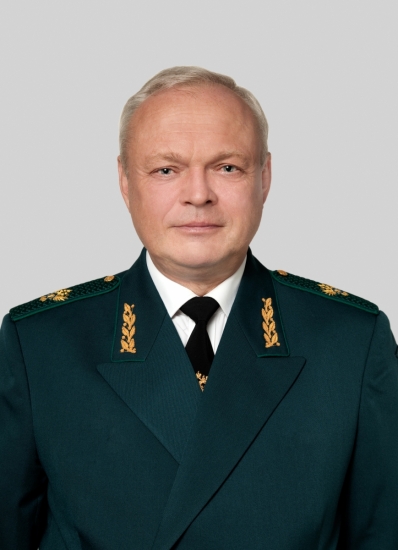 Name: Popov Alexander Nikolaevich
Occupation: Head of Federal Service for the Supervision of Natural Resources (Rosprirodnadzor) in the Komi Republic
Year of graduation: 1979
Specialty: Civil Engineering, Managing the personnel and suppliers